Whatever car you drive, is natural to want to keep it in great condition. When you own something as special as an Aston Martin though, it's even more important to make sure it's looked after. 
The best way to do that is with an Aston Martin service from the experts. 
While these cars offer top performance and absolute luxury, they do suffer from some common faults. To protect against this is to regularly get your car checked out by expert mechanics. 
Importance of An Aston Martin Service 
Aston Martin is known for performance, beauty, and craftsmanship. When you invest in an Aston, you get all of these things, but it's important you protect your investment with a specialist Aston Martin service. 
These are rare cars that don't turn up at the average mechanic's shop every day. When you bring your Aston in, you want to know it's being looked at by an expert, and that's why it's important to find an experienced Aston Martin repair shop. 
Every car needs a little finetuning from time to time, but when you've got something of the beauty of an Aston, it's worth taking the extra steps to make sure everything is in perfect working order. 
Common Problems with Aston Martins
When you buy an Aston Martin, you're getting a high-end supercar, but that doesn't mean it won't have its problems. Every brand has certain issues it's known for, and Aston Martin is no different. 
Wearable Parts 
One of the difficulties with Aston Martin is the availability and cost of parts. This can be a particular problem with wearable parts such as brakes and clutches.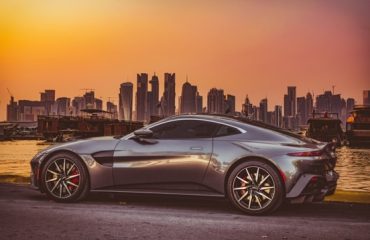 Aston's are capable of incredible performance, but the more you unleash that performance, the faster these parts are going to wear out. On many models, this is all too common on the brakes and clutch, resulting in regular, expensive trips to the shop. 
A specialist Aston Martin repair shop will be much better at sourcing parts, so make sure to choose the right garage.
Trunk Leaking 
This one really isn't a glamorous problem to have, but it's something that's been seen a lot on DB9 models. 
The leakage is caused by faulty sealing on the brake lights which allows water to seep into the trunk. In some cases, this can get quite severe, ruining the interior, and leading to bad smells. 
This one is a simple fix, and an experienced Aston Martin mechanic will be able to fix the source of your problem in no time at all. 
Sportshift Transmission
Aston Martin's Sportshift transmission is designed to make shifts smoother and improve vehicle performance. It does this extremely well, resulting in perfect gear changes and a lot of vehicle responsiveness. 
The problem with the Sportshift transmission is that it also suffers from high premature failure rates. This causes the cars to stall frequently and lose performance. It even prompted a global recall of the V8 Vantage. 
This is a common problem with Astons, so make sure to get it checked out with a specialist Aston Martin service.
Electrical Problems 
Many older Aston Martin models suffered from a variety of electrical problems. This would cause issues with sensors, resulting in frequent warnings appearing on owners' dashboards.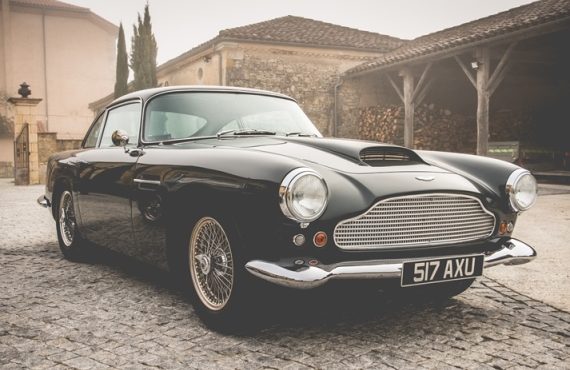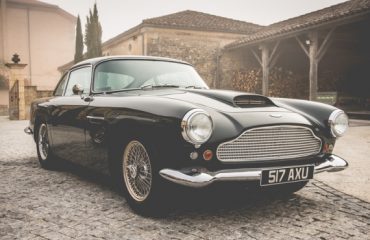 As you can imagine, this is far from ideal, no matter what car you drive, but it's not something you expect when you have an Aston Martin. 
The source of the faults can be tricky to find, but an experienced mechanic will be able to spot this frequent error and get rid of those annoying warnings. 
Oil Consumption
A common problem with some Aston Martin models, particularly the DB9 is heavy oil consumption. If you're not aware of this, and you run the engine for too long while it's low on oil, then it can result in damage. 
A sign of this will like be rattling noises that occur because of damage to parts like the crankshaft, big end bearings, or tappets. 
Whatever car you drive, it's important to keep an eye on oil levels, but it's particularly important with Aston Martins. 
Where to Get Your Aston Martin Repaired
Many Aston Martins suffer from little issues that are fairly easy to fix. The important thing is that you regularly get your car checked out and that you go to an expert Aston Martin repair service when you do. 
When your mechanics are experienced with Aston Martin's and know the little issues they suffer from, it can make spotting problems much easier. 
You've invested a lot of money in your Aston Martin, and you want to protect that investment by looking after it in the best possible way. If you're looking for an Aston Martin service in Austin, Texas, then the best way to do so is by speaking to Edgestone Automotive. 
Conclusion: Aston Martin Service
Aston Martin's are exceptionally high-quality cars, but they do suffer from some recurring issues. One of the reasons suggested for this is the hand-crafted nature of each car. 
Where other mass-produced cars use robotics, your car is much more unique, but it can come with some reliability issues. 
To spot those issues early and make sure they're fixed before they turn into bigger problems, it's important to use a specialist Aston Martin repair. This will ensure your car gets the best possible care so it can serve you well for many years to come. 
Call us to schedule your Aston Martin service or schedule one here.