Wondering how often you should have a comprehensive car service done?
We'll talk you through an optimal schedule, as well as answer some of the other frequently asked questions about car servicing.
When Should You Get a Comprehensive Car Service Done?
You should invest in full-service car maintenance every 12 months or 12,000 miles – whichever comes first. During this time, your car will be put through plenty of wear and tear, so it's important you get it looked at by a professional.
A good service should keep you ahead of any problems your car might encounter, saving you money in the end. Of course, it's also going to help keep you safe on the road, and you can't put a price on that.
Ultimately, having yearly maintenance services is going to save you time and money, keep your car in tip-top condition, and ensure you're safe when out on the road.
What Should Be Covered in a Full Service Car Maintenance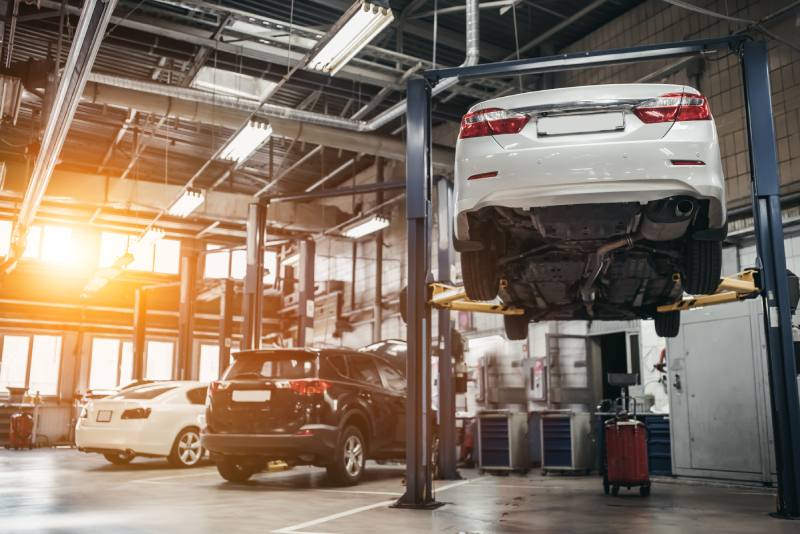 During a full service, a professional mechanic is going to go through all the important parts of your car and make sure they're in good working order.
This will include things like:
Spark plugs
Fluid levels
Wheel alignment service
Oil change service
Cooling systems
Engine maintenance
And much more…
No matter what vehicle manufacturer you have, it's essential that you keep on top of maintenance to protect your investment.
Questions to Ask When Booking a Car Service
If you're not mechanically minded, then booking a car service can be a little bit daunting. To help you out, you might want to consider asking some questions.
The first thing you will want to have is a rough price estimate. Of course, if serious faults are discovered on your car then this will go out of the window; but you want to at least get a feel for the basic pricing.
Next, you might want to ask about warranty on repairs.
A good automotive repair shop should stand behind the work they do and offer a warranty. If they don't, and the work they do isn't up to scratch, then it could end up costing you a lot of money.
Lastly, it's worth asking about a car service maintenance schedule.
Your automotive shop should be able to give you helpful advice on what you need to do to look after your car and book you in for regular maintenance. They'll then notify you when a service is due so you don't have to worry about it.
Finding the Right Repair Shop
If you're busy searching Google for "full-service car maintenance near me" right now, then there are a few extra things you should consider.
You want to find a reliable service that's not going to break the bank, but how do you find it?
We'll it can be tricky, but make sure your auto service has amazing reviews and judge it by its service. You want great interactions from the moment you book your maintenance to the moment you take your car home, and this will show in every interaction you have.
If you're in Austin, Texas, then you've already come to the right place!
Edgeston Automotive is Austin's top auto service, so check out our full-service car maintenance.